About Us
The repair team here at Barton & Nichols Ltd are professionally qualified to meet with the high standards required in such a technology driven industry. All of our 'Senior Technicians' are qualified and accredited to 'ATA Standards' and are some of the best in the industry. Each of the disciplines of the repair process (Damage Assessment, Mechanical, Electrical & Trim, Panel and Paint) is headed and staffed by skilled and professionally qualified technicians so that you can rest assured that your vehicle is being repaired with the greatest of respect and craftsmanship ensuring that every aspect of the repair is attended to with an unrivaled level of accuracy, attention to detail, knowledge and integrity.
As one of our customers, you can be assured that the decision you made in electing Barton & Nichols Ltd as your preferred repairer was the right choice in terms of both Safety and Quality. And here's a 9 point reason why:
Manufacturer Trained Technicians – That means your car is in the hands of the most knowledgeable people

Manufacturer Approved Bodyshop – We adopt the most stringent standards

Genuine parts - Original Equipment, manufactured to exacting standards and guaranteed to be safe and reliable

Transparent Pricing – So you can be assured that there are no hidden costs

Minimum 12 months guarantee on all parts – For peace of mind

Minimum 3 years guarantee on workmanship and paintwork – Reinforcing our commitment

Full courtesy services – Replacement courtesy vehicle and collection and delivery

Repairs completed using manufacturers most current repair techniques – Ensuring quality and safety for you and your family

Manufacturer approved repair tools and equipment – Ensuring the integrity and safety of your vehicles, remains intact
In today's repair industry, the repair of an accident damaged vehicle is so technologically complex, it is vital that you make the right choice in choosing the right repairer. With so many areas of safety and quality that must be constantly addressed for even the most minor of bumps, the vehicle owner/driver is faced with making some difficult decisions that may have catastrophic effects if the right choice of repairer is not made from the outset. At Barton and Nichols Ltd we have taken a great deal of care to ensure that when you choose Barton and Nichols Ltd to repair your vehicle, the impact upon your day to day routine is reduced to an absolute minimum.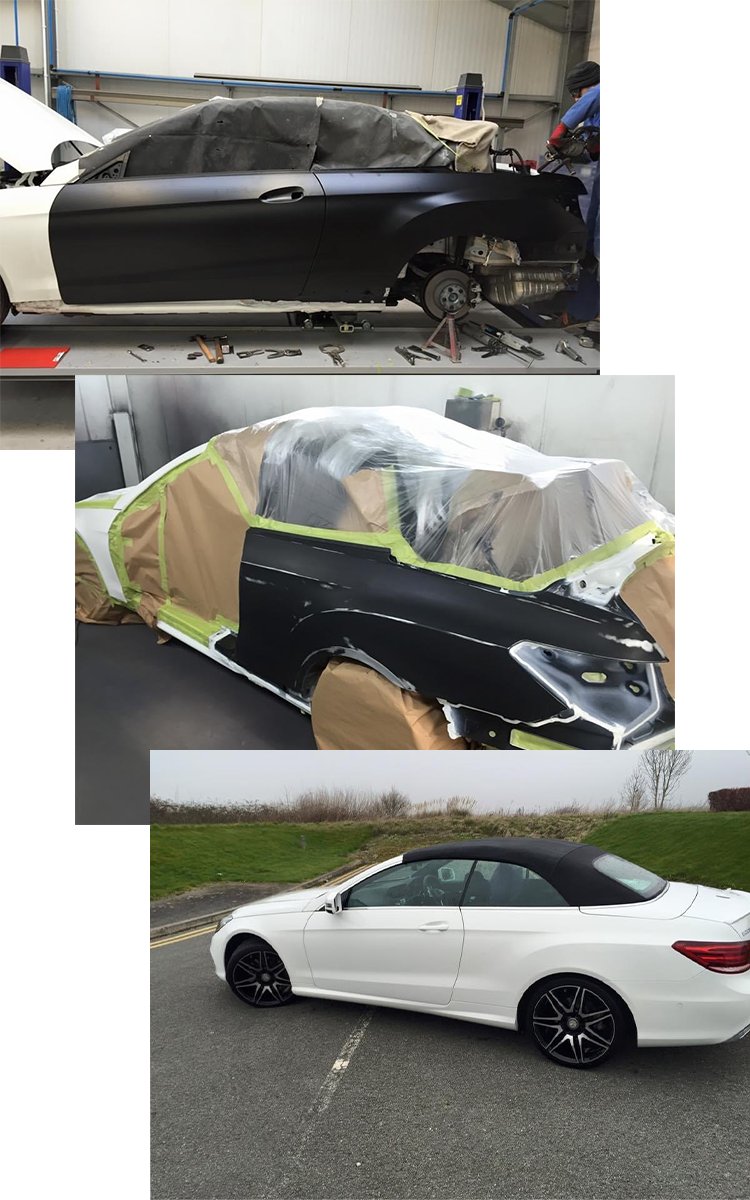 In addition to the reduction of the impact upon your daily routine, we also strive to ensure that the impact we have on the environment as a company, is thoughtfully managed.
Environmental Statement
At Barton & Nichols Ltd, we are committed to actively assisting in minimising the impact of the repair industry, and in particular our business, and its effect on the environment. We will consciously achieve this through:-
The use of Non-Toxic Water Based Paints on Vehicles

Recycling of materials such as Plastic, Cardboard, Metal and Paper

The use of external resource for professional waste disposal

Ensuring all waste produced, is disposed of safely with minimal environmental impact

Regularly evaluating processes and procedures to keep abreast of current requirements

Meeting with, or where ever possible, exceeding all environmental legislation that relates to the company and the work undertaken on site